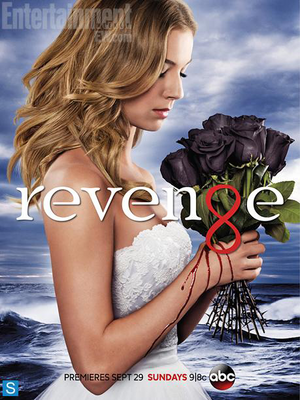 With Season 3 looming in the distance, we just have one thing to say...what in the world is going to happen THIS season?!? When Season 2 ended, we were left with Jack Porter knowing that Emily Thorne was actually Amanda Clarke, a dead Declan Porter (we still get teary eyed thinking about it), and Victoria Grayson's long lost son Patrick Osbourne coming back to her life! With all of these things set up for Season 3, we are seriously wondering where the show is going to go!
We have some things we are hoping will happen, so read on and let us know what your predictions and questions are for this coming season in the comments below!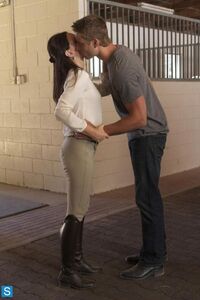 Emily showed up in the promo wearing a wedding dress before falling off a boat BECAUSE SHE GOT SHOT! Obviously she won't die that easily so we're guessing she's wearing something bulletproof under there and then maybe someone (Aiden Mathis, maybe?) saves her. The question right now is: who shoots her?? Our guess is (since she says sorry before falling) it is either Daniel, Jack, Aiden, or Victoria!
Patrick is here! He seems to love his mother a lot...in kind of a creepy way (uhh, hello, case in point this picture to the right). We think that he has something else up his sleeves. Apparently Charlotte sees him as a threat to Conrad Grayson PLUS we saw Conrad fall to the ground in the promo so maybe Patrick really is out to get him?
Charlotte was kicked out of the Paris home, but does she still have the baby? We're hoping she decides to keep it in memory of Declan :( Knowing how this show goes, if she does keep it, there will most likely be a lot of complications!
Goodbye, Ashley Davenport? Not likely! Supposedly, Ashley will not be killed and that the way her storyline will be resolved opens up an opportunity for her to come back with her own revenge agenda. We think this is a great idea and we're wondering if Ashley could potentially be Emily's downfall since everyone tends to overlook her!
NOLAN! We love Nolan Ross and were sad to see him sad when Padma Lahari was gone, but this season promises a new love interest for him! Since Nolan is bisexual, we don't know if the person will be male or female, but we're excited to see him get some love that is well deserved!
These are just a few of the things we are wondering about in Season 3, but we want to hear what the fans have to say! Share your questions, speculations, and predictions in the comments below and get ready for an exciting new season!
Promo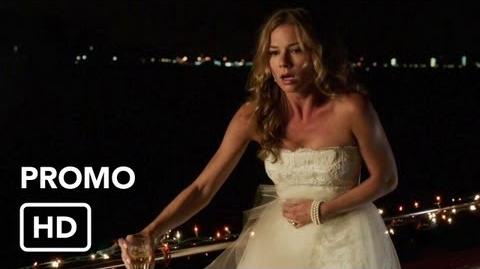 ---
---
Ad blocker interference detected!
Wikia is a free-to-use site that makes money from advertising. We have a modified experience for viewers using ad blockers

Wikia is not accessible if you've made further modifications. Remove the custom ad blocker rule(s) and the page will load as expected.