Suffolk County Memorial Hospital

Information
Type
Hospital
Inhabitants
N/A
Former residents
N/A
Guests
N/A
Levels
Unknown
Location
The Hamptons
Address
Unknown
Suffolk Country Memorial Hospital is a Hospital of the Hamptons where some of the characters have been admitted to.
Staff
Dr. Augilar
Dr. Norton
Dr. Angela Sturman
History
It first appeared in May 2011 when
Conrad Grayson
had been poisoned by
Emily Thorne
during one of his encounters with
Lydia Davis
in the South Fork Inn. Doctors told him that he had just an indigestion and left. There
Victoria Grayson
discovered that he was having an affair.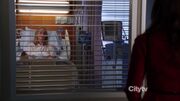 It appeared again after
Lydia Davis
was thrown throught her balcony by
Frank Stevens
. She was in coma until she woke up with several amnesia. Her doctor was Dr. Augilar and she told
Cconrad
and
Victoria
that she needed time to heal and that her memory would come back, so Victoria took her out and intalled her at the manor.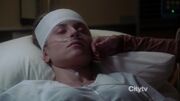 Next year
Amanda Clarke
fell at
Grayson Manor
during her
Baby Shower
and was admitted in. Her familiars came to see her, including her mother,
Kara Wallace
. The doctors told them that they needed to operate to save the baby. After the surgery they told them that Amanda was in the ICU and that her baby was fine. Amanda got better and left home.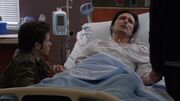 Jack was addmited to receive surgery after the events of his
Honeymoon
. During his recovering he discovered that Amanda died in the boat. He recoverd fully and left the same week.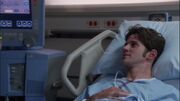 Late that year
Declan Porter
was addmited as he had several injuries from the
Bombing in Grayson Global's Headquarters
.
Victoria Grayson
was custoding him hoping to find
Jack
but
Emily
managed to infiltrate him. Dr. Norton told him that he needed urgent surgery but they were waiting for his stent. Saddly he died before it arrived.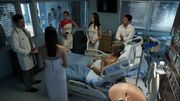 On May 2013 Conrad was addmited in after he fainted during
Memorial Party
. Dr. Jorge Valez was his doctor and informed him that he had Hungtinton's disease.
Emily
leaked the diagnosis to the press to make Conrad retire. He left to rest at home.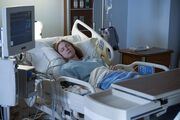 On August 2013
Emily Thorne
was addmited after she was shot by
Daniel Grayson
during they honeymoon. She had several amnesia. Dr. Sturman told Victoria that she was recovering her memory so she decided to take her out of the hospital to install her in the manor.
Patients