Home
Talk

0
512pages on
this wiki
Welcome to the Revenge ABC Wiki
...a collaborative website for the ABC drama Revenge

---
"REVENGE is universal. As primal as the need for love, sex, or the feeding of a searing hunger. Revenge crosses time and culture. It starts unwinnable wars and visits generations of blood feuds on families with unsettled scores. Revenge is as old as humanity. Dark and dramatic and endless." - - Mike Kelley, Creator of REVENGE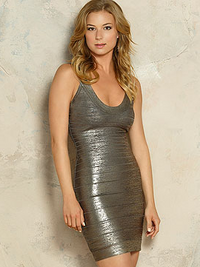 Wealth, beauty and status define the people in this town, but one woman is willing to destroy everyone for the sake of revenge.

Emily Thorne (Emily Van Camp) is new to the Hamptons. She's met some of her wealthy neighbors, has made a few new friends and seemingly blends into the town. But something is a little odd about a young girl living in a wealthy town all on her own, and the truth is that Emily isn't exactly new to the neighborhood. In fact, this was once her old neighborhood, until something bad happened that ruined her family and their reputation. Now Emily is back, and she's returned to right some of those wrongs in the best way she knows how – with a vengeance. Read more...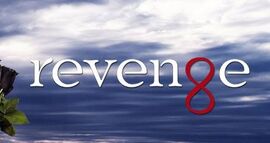 Next Episode: "Revolution"
Previous Episode: "Allegiance"

What did you think of this weeks episode?










"
You may have infected Margaux and this one, but I won't let you do the same to Javier. I just want you tu understand, this is war.
"

Which character do you think that will die in Season 3 Finale


In last poll we asked:
What did you think of Revenge Episode "Collusion"?


55 said Incredible (73.33%)
15 said It was ok (20%)
5 said Total disappointment (6.67%)

All in all 75 people voted

For suggestions and to see the results please visit the page Poll Results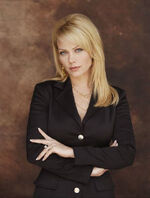 Gail O'Grady(born January 23 1963) is an American actress and producer, best known for her roles on television as Donna Abandando...


Create blog post
This last episode has been a fight between Nolan and Margaux & Daniel. The price, Javier's app. Even after Nolan left him stay in his house and helped him, Nolan was loosing the figth as Charlotte conviced Javier to go with Daniel. Charlotte has al…

Read more >

In the past episodes there have been two major teams; the first one lidered by Emily Thorne (Revengers) and a second one lidered by Daniel Grayson and Victoria Grayson (Graysons). Emily has three great allies, Nolan, Jack and Aiden, but Daniel has t…

Read more >
See more >