Home
Talk

0
496pages on
this wiki
Welcome to the Revenge ABC Wiki
...a collaborative website for the ABC drama Revenge

---
"REVENGE is universal. As primal as the need for love, sex, or the feeding of a searing hunger. Revenge crosses time and culture. It starts unwinnable wars and visits generations of blood feuds on families with unsettled scores. Revenge is as old as humanity. Dark and dramatic and endless." - - Mike Kelley, Creator of REVENGE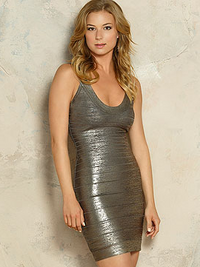 Wealth, beauty and status define the people in this town, but one woman is willing to destroy everyone for the sake of revenge.

Emily Thorne (Emily Van Camp) is new to the Hamptons. She's met some of her wealthy neighbors, has made a few new friends and seemingly blends into the town. But something is a little odd about a young girl living in a wealthy town all on her own, and the truth is that Emily isn't exactly new to the neighborhood. In fact, this was once her old neighborhood, until something bad happened that ruined her family and their reputation. Now Emily is back, and she's returned to right some of those wrongs in the best way she knows how – with a vengeance. Read more...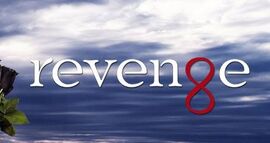 Next Episode: "Payback"
Previous Episode: "Hatred"

What did you think of this weeks episode?

Are you excited for the introduction of Stevie?









"
To care about what you think, Emily, I would have to feel something for you. You are as worthless to me as this braclet! Go on, go after it. Before the other bottom-feeders beat you to it.
"

Which character are you so eager to see involved in what happens next on Revenge?


In last poll we asked:
What did you think of Revenge Episode "Collusion"?


55 said Incredible (73.33%)
15 said It was ok (20%)
5 said Total disappointment (6.67%)

All in all 75 people voted

For suggestions and to see the results please visit the page Poll Results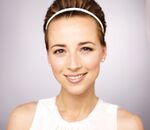 Karine Vanasse (born 24 November 1983) is a French Canadian actress, most famous in Quebec for her award winning roles in ...


Create blog post
Hey everyone,

As we all know Emily was shot by Daniel and her plan ultimately failed, but i think that her original plan to frame Victoria for her murder is weak and not very good or thought out. As Emily once said to Aiden that the punishment she ca…

Read more >

Hey Guys, 

In the episode "Hatred " we see Emily swimming in the Grayson's pool after finding out about Aiden and Niko then she blacks out and awakes at Nolans house with Aiden, then later on we see Emily black out again but this time wakes up in Con…

Read more >
See more >