This page is specialized for guest characters who have very little content / information, and have no pages containing within them. This page is only for guests, other major recurring characters should have their own pages made.
Please note: Characters who are billled under 'Guest Starring' credits should be filled here. Other Minor 'Co-Starring' characters should be filled here. 
Season 1
Melissa Andetson
Portrayed by: Alicia Coppola. She interviewed Daniel and Emily for the latest Hamptons scoop. She also interviewed Victoria and Conrad due to the re-engagement.

Appears in:
---
Dr. Augilar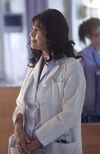 Portrayed by: Gina Gallego. She was a local doctor responsible for looking after Lydia and telling Victoria and Conrad how to regain Lydia's memory.

Appears in:
---
News Broadcaster

Portrayed by: Tess Lina. Was a news broadcaster who was talking to Ashley about the case and report of Daniel's release.

Appears in:
---
Judge Elizabeth Blackwell
Portrayed by: Veronica Cartwright. Was the judge in Daniel's murder trial when he was accused of killing Tyler.

Appears in:
---
District Attorney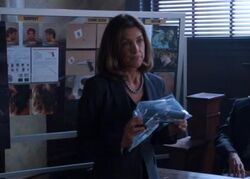 Portrayed by: Barbara Williams. A investigator who acted out / showed a re-make of the crime scene.

Appears in:
---
Dr. Ray Clemmons
Portrayed by: Marcus Giamatti. A counselor who booked a session of therapy for the Grayson family and tried to make them reconcile with each other as a family and forgive each other. He also helped Charlotte with her depression and mental state problems.

Appears in:
Season 2
Donna Carlisle
Portrayed by: Sherri Saum. The owner of Stonehaven United Solutions. Daniel and Emily meet her on their business trip. He discusses his company with her.

Appears in:
---
Sister Rebecca Gallagher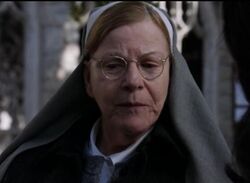 Portrayed by: Myra Turley. A nun that Victoria had given her child, Patrick, away to.

Appears in:
---
Detective Durand
Portrayed by: Marcos De La Cruz. A detective investigating the death of Padma.

Appears in:
---
Doctor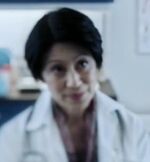 Portrayed by: Page Leong. A doctor who helped Victoria with her symptoms of pregnancy, while she was pregnant with Patrick.

Appears in:
---
Dean Todd Walton
Portrayed by: Ben Bode. A dean of admissions at a college who offered to help Victoria get a scholarship.

Appears in:
---
Juju Chang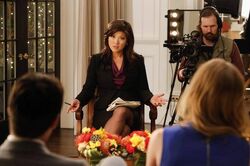 Portrayed by: Herself (Juju Chang). A Nightline reporter who interviewed Victoria, Conrad, Daniel and Emily.

Appears in:
---
Agent Gentry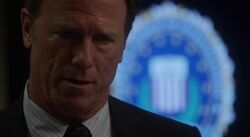 Portrayed by: Louis Hertham. A federal agent who arrests Aiden and then Nolan for the Grayson Global bombing.

Appears in:
---
Dr. Norton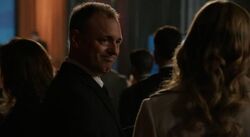 Portrayed by: Larry Sulivan. A guard who allows V.I.P staff backstage.

Appears in:
Season 3
TBA
Ad blocker interference detected!
Wikia is a free-to-use site that makes money from advertising. We have a modified experience for viewers using ad blockers

Wikia is not accessible if you've made further modifications. Remove the custom ad blocker rule(s) and the page will load as expected.