Bloopersare production errors by any cast or crew that are heard or visible onscreen. Continuity errors are bloopers that don't match storyline or timeline from other parts of the same episode or other episodes. Bloopers can be caused by anyone, including the producer.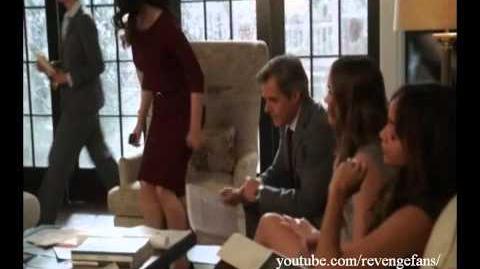 Continuity errors
Edit
Season One
Edit
| Episode | Error | Image | Notes |
| --- | --- | --- | --- |
| Legacy | "Legacy" has a scene set 28 December 2002 where a night club plays 50 Cent's "In Da Club" which was not released until 7 January 2003. | | |
| Trust | 1995-Mar-23 David Clarke's trial ends. ("From the Beginning"): on tapes that Emily's watching, april 5, 1995 Bill H. was testifying in the court (From Trust) | | |
| Trust | 1993-Jun-04 Flight 197 blown up by terrorists (From the Beginning): In Trust when in april 1995 Senator K questioned Bill H. in the trial he said that the plane blown up last summer which means it was in 1994 not 1993 | | |
Ad blocker interference detected!
Wikia is a free-to-use site that makes money from advertising. We have a modified experience for viewers using ad blockers

Wikia is not accessible if you've made further modifications. Remove the custom ad blocker rule(s) and the page will load as expected.